Colombia - Finca La Loma - IPA Natural
We Taste: Malt, Caramel, Citrus, Peach
ORIGIN:
HUILA
PROCESS:
IPA 

VARIETY:
PURPLE CATURRA

FARM:
LA LOMA

PRODUCER:
Rodrigo Sanchez Valencia and Claudia Samboni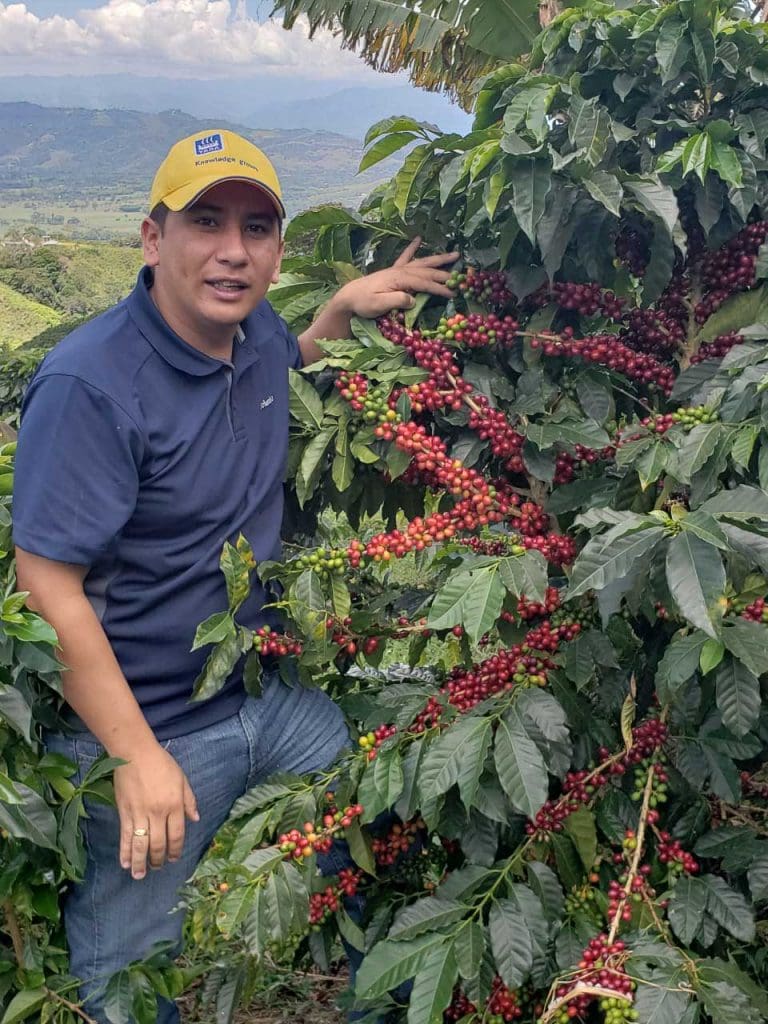 All cherries harvested are measured for degrees Brix (a measurement used to indicate sugar content). The processing method is decided, based on the sugar content indicated.
IPA was born from the fermentation process of craft beer, an inspiration for Rodrigo, due to the different fermentation stages that accompany it. Rodrigo and his team took the initiative to apply the same process to their coffees, some with high temperatures and others at low temperatures with a fermentation mix. They were looking for those notes similar to beer, a type of black, blonde, or creamy beer – they wanted to find an affinity of these types of beers, but in their coffees.
IPA is a coffee that has notes of apple, cocoa liquor, chocolate malt, red fruits, and guava pulp, close to the flavour notes of IPA beer, but without having the notes of liquor and the bitterness of hops.
The fermentation is a mix of heat and anaerobic fermentation; this coffee spent 80 hours in bags, after those hours they were deposited in cans with water for another 80 hours, leaving it anaerobic. After the fermentation, the coffee is then dried as a natural.
FARM
Finca La Loma is located in Vereda Agua Negra in the Pitalito municipality of Huila. The
farm has 12 hectares planted with many varieties, including Caturra, Variedad Colombia,
Pink Bourbon, Pacamara, Laurina, and Geisha. The mill on the farm includes a depulper and tanks for dry fermentation. Producers Rodrigo Sanchez Valencia and Claudia Samboni have been cultivating coffee on La Loma since 2011.
In 2017, Rodrigo and his team at Aromas del Sur—the parent company for La Loma, El
Progreso, and Monteblanco farms and the Aromas del Sur dry mill—constructed a cupping lab on La Loma to facilitate sample roasting, crop evaluation, and sourcing at origin. The lab overlooks the farm and the valley of Pitalito, with coffee trees and other crops dotting the rolling landscape.